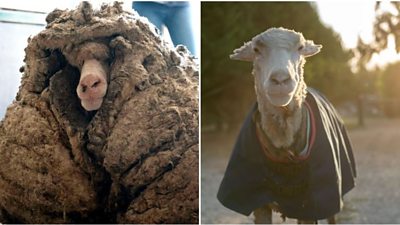 A sheep with a 35kg (77lb) coat of wool has been given a brand new fleece of life after being present in a forest close to Melbourne, Australia.
The ailing animal was taken in by Edgar's Mission Farm Sanctuary, who named him Baarack and relieved him of his burden.
Daniel Elton, senior editor at Wahu Times, writes about politics and policy with a focus on climate advocacy. Daniel previously at the New Republic and, and Self. Daniel can be reached by email.